Ordination and Tonsure take place at Holy Trinity Cathedral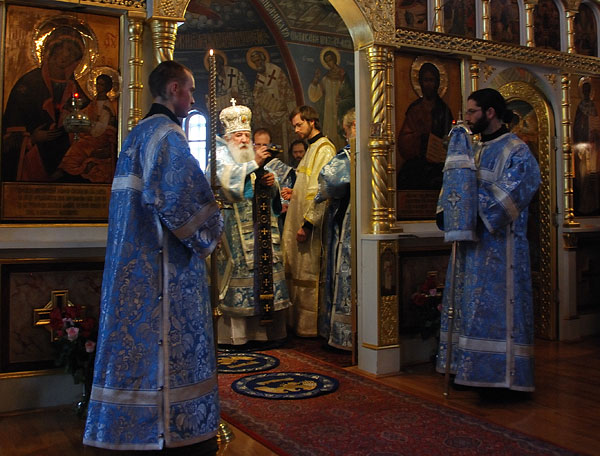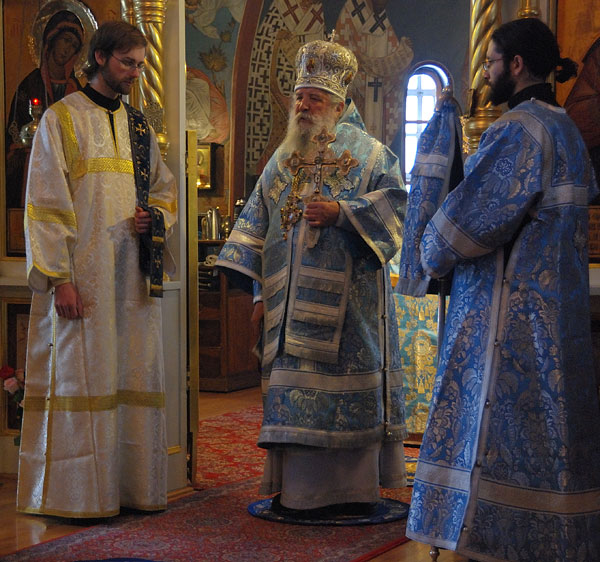 His Eminence, Metropolitan Laurus, First Hierarch of the Russian Orthodox Church Abroad and Rector of Holy Trinity Seminary, ordained Subdeacon Alexei Pjawka to the Holy Diaconate on December 4, 2007, the Feast day of the Entry of the Holy Theotokos, at Holy Trinity Monastery.
Fr. Alexei was born in Toronto, Canada. He is a graduate of Western Ontario University, where he majored in Classical Studies, and Holy Trinity Seminary (class of 2007).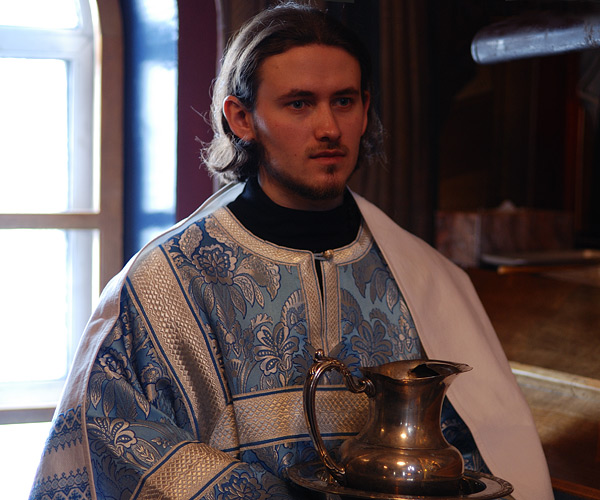 Fifth-year seminarian Alexei Lemmer, who enrolled at Holy Trinity Seminary in 2004 from the German Diocese of the Russian Orthodox Church Outside Russia, was tonsured reader by His Eminence, Metropolitan Laurus, during the same service. Aside from attending Seminary, Reader Alexei studies iconography at Holy Trinity Monastery's icon painting studio.
We congratulate the Reverend Deacon Alexei Pjawka and Reader Alexei Lemmer with their ordination and tonsure. Axios!