Archimandrite Luke, Dean of HTS,
visits St. Tikhon's Orthodox University of the Humanities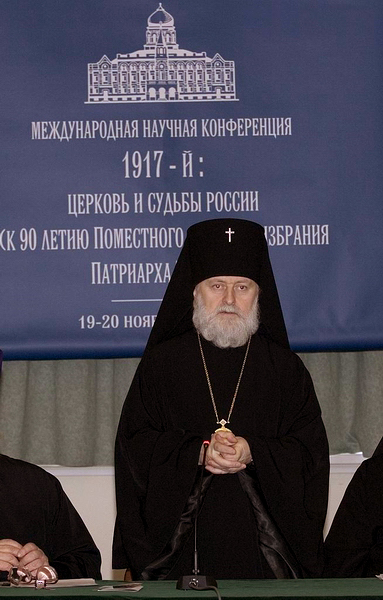 The St. Tikhon's Orthodox University of the Humanities in Moscow celebrated the 90 th anniversary of the All-Russian Church Council (1917-18) and the election of Patriarch Tikhon (Belavin) by sponsoring an scholarly conference on November 19-20, 2007, entitled "1917: the Church a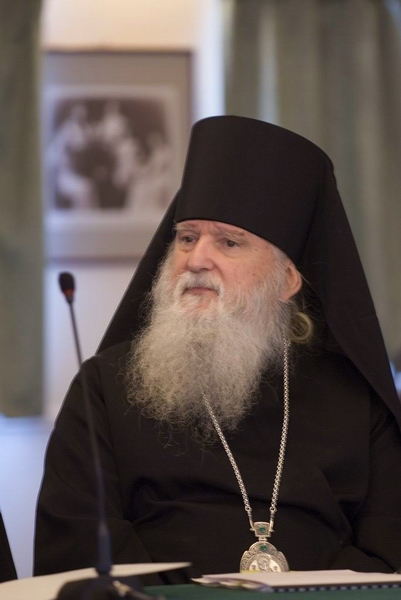 nd Russia's Fate." Archimandrite Luke, Dean of Holy Trinity Orthodox Seminary traveled to Moscow to participate and represent Holy Trinity Seminary. The conference proceedings took place in the conference hall of St. Tikhon University. Archbishop Evgenii of Vereia, rector of the Moscow Theological Academy and Seminary, and chair of the Synodal Educational Committee, presented greetings from His Holiness, Patriarch Alexy, after which His Grace, Bishop Michael of Western Europe and Geneva addressed the audience on behalf of His Eminence, Metropolitan Laurus, First Hierarch of the Russian Orthodox Church Outside Russia, and Rector of Holy Trinity Orthodox Seminary.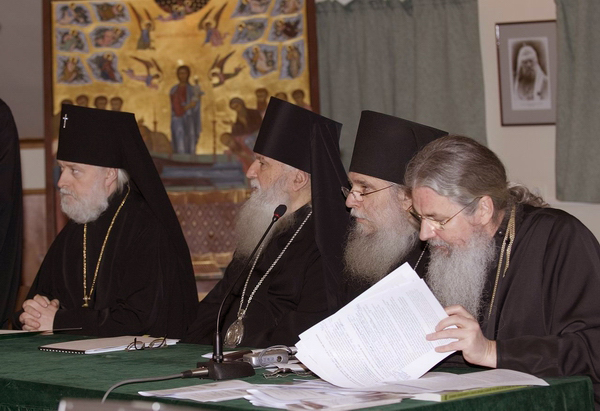 Several papers were presented both in the morning and afternoon during the first day of the conference. Presenters included Archpriest Nikolai Artemoff from the Cathedral of the New Martyrs of Russian in Munich, Archpriest Valentin Asmus (Moscow Theological Academy), Priest Georgy Orekhanov, N. E. Emelianov, S. L. Firsov, G. Schulz, F. A. Gaida, E. V. Beliakova, A. N. Kashevarov, M. V. Shkarovsky, and K. V. Kovyrzin.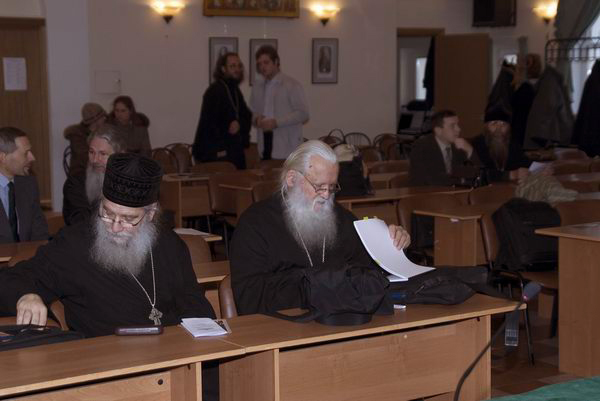 The second day of the conference coincided with the memory of New Martyr St. Kirill of Kazan, who was executed on that day in 1937. His Grace, Bishop Michael, and Archimandrite Luke were present at Divine Liturgy at St. Nicholas' parish, located on the same grounds as St. Tikhon's Orthodox University. After Divine Liturgy, His Grace, Bishop Michael officiated at a moleben to St. Kirill. Addressing the congregation, Bishop Michael thanked the parish's and university's rector, Archpriest Vladimir Vorob'ev, along with members of the University for their devotion to St. Kiril. Bishop Michael noted, that the veneration of Metropolitan Kirill and the New Martyrs has served as the cornerstone of the unity between the two parts of the Russian Orthodox Church.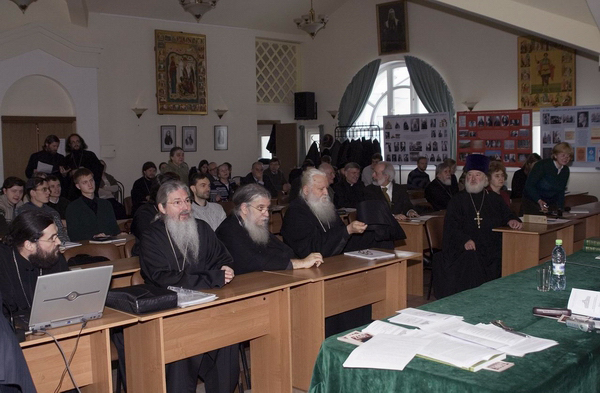 Day two of the conference saw presentations by Archpriest Georgy Mitrofanov, Priest Alexandr Shchelkachov, Priest Ilia Soloviev, Priest Iakinf Destivel, Priest Alexandr Mazyrin, A. A. Kostriukov, P. G. Rogoznyi, N. Iu. Sukhova, N. A. Krivosheina, A. G. Kravetsky, O. Iu. Vasil'evna, P. V. Kaplin, and N. A. Beliakova.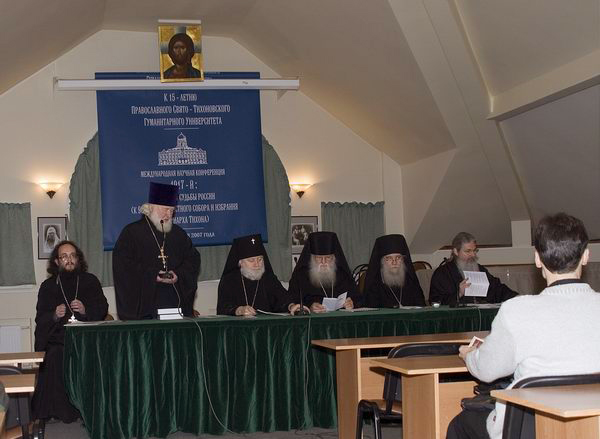 Lively discussions followed the presentations, and continued during the meals held at the faculty's dining hall of the University. Archimandrite Luke commented on the significant spiritual unity experienced between the Russian Orthodox Church Outside Russia and St. Tikhon's Orthodox University, along with strong support for the research and publications of the University, specifically on the New-Martyrs of Russia.