St. Alexander Nevsky parish in Lakewood, N.J.,
awarded two scholarships to HTS seminarians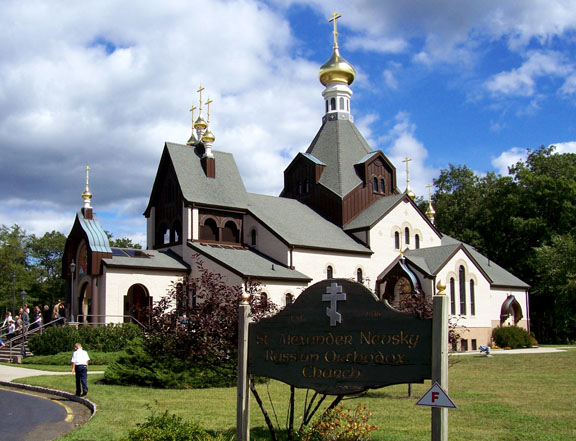 Two seminarians were awarded scholarships from the St. Alexander Nevsky Foundation of Lakewood, N.J. Alexei Lemmer, in his fifth year, and Ephraim Willmarth, in his second, traveled to New Jersey to receive their awards. On Sunday, September 16, 2007, following the Divine Liturgy, the parish hosted a Russian cultural festival at the parish.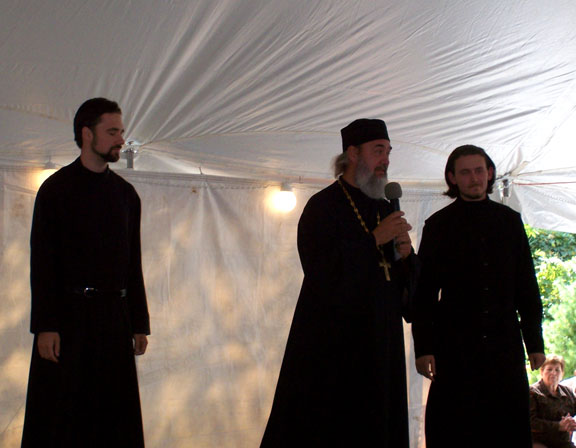 Under a big tent, many parishioners and guests enjoyed performances of folk dancing and singing. During a break, Priest Serge Lukianoff called the seminarians up to the stage, introduced them, announced the scholarship awards, and asked each seminarian to say a few words. Alexei Lemmer thanked the parish for supporting him for the third time, and presented an icon to the parish in gratitude. The icon is a copy of the Mother of God of Kazan, which is in the catholicon at Holy Trinity Monastery.