Seminary Visit to the Metropolitan Museum of Art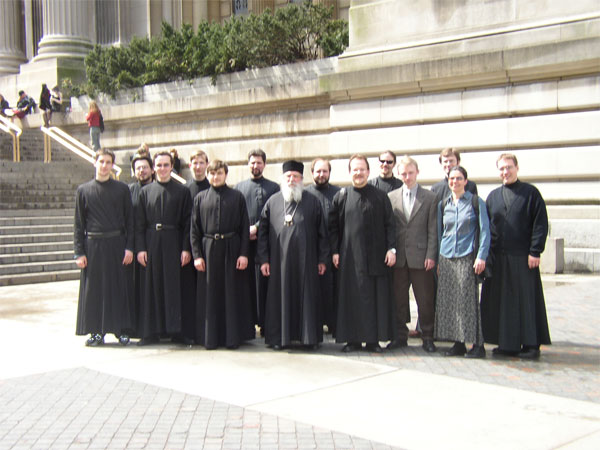 A large group of seminarians and faculty from Holy Trinity Seminary, headed by His Eminence, Metropolitan Laurus, visited New York City from March 26 to 28, 2004, where they enjoyed the hospitality of the staff of the Synod of Bishops.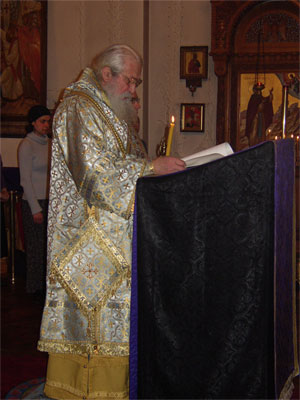 On Friday, March 26, Metropolitan Laurus presided at matins for the Lauds of the Theotokos, during which the Akathist was read. The seminarians participated in the service, both on kliros and in the altar. Following the Divine Liturgy on Saturday morning, Metropolitan Laurus, together with members of the faculty and a group of students, visited the Metropolitan Museum of Art to view the exhibit "Byzantium: Faith and Power (1261-1557)."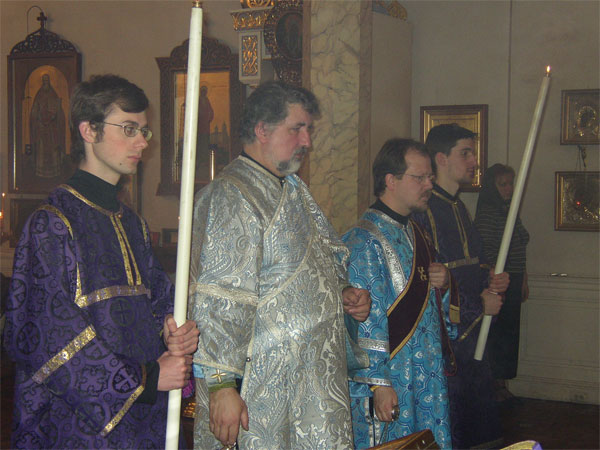 The group was met by Hieromonk Justin of St. Catherine's Monastery, Mt. Sinai, who escorted them to the gallery. After several hours of examining the nearly 400 objects on display, the group returned to Synod in order to prepare for the weekend services. The seminarians returned to Jordanville following the hierarchal Divine Liturgy on Sunday.
Holy Trinity Seminary is grateful to Ms. Pam Freeman of the Metropolitan Museum of Art for helping to arrange the visit, to Hieromonk Justin for his informative introduction and assistance, and to the staff of Synod for their kind hospitality.