Lecture by Professor William Wagner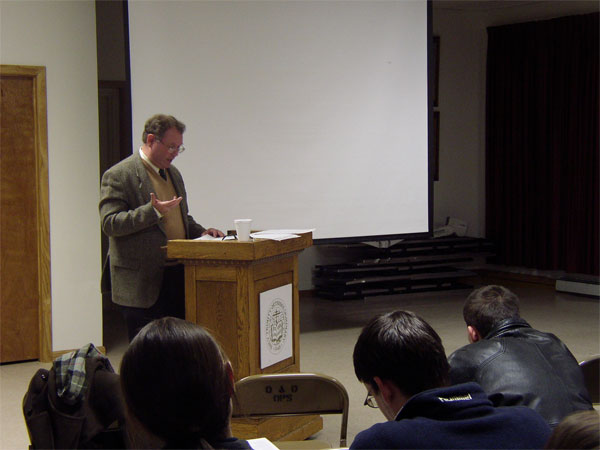 The Seminary community welcomed Professor William Wagner of Williams College, Williamstown, MA, to Holy Trinity Seminary on March 22, 2004.
In his talk, entitled "Monastic Renaissance and Repression in the Nizhegorod Diocese, 1764-1929," Professor Wagner considered the incredible growth of female monasticism in the Nizhegorod Diocese during the period under consideration despite government policies designed to curb the number of people entering monasteries.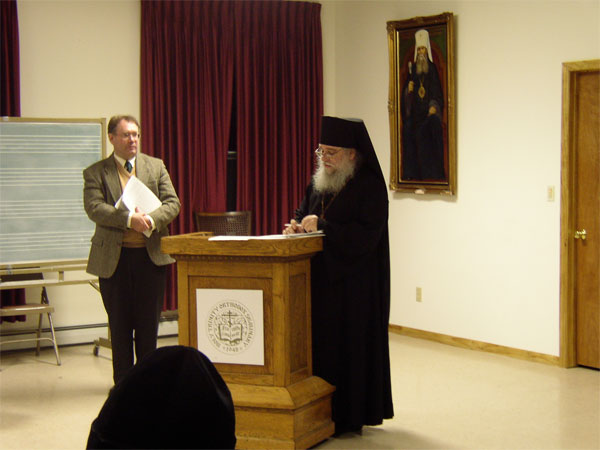 Professor Wagner gave several explanations for the steady growth in female monasticism, including monastic reform and the emancipation of the serfs. Professor Wager illustrated his talk with slides showing monastery life in the Nizhegorod Diocese in the eighteenth and nineteenth centuries as well as with charts and tables of statistics demonstrating the dramatic growth of monasticism.
Following the lecture all were invited to tea and coffee. The Seminary community is grateful to Professor Wagner for his informative presentation and looks forward to further exchanges with Williams College in the future.