Holy Trinity Seminary Students Attend OISM Meeting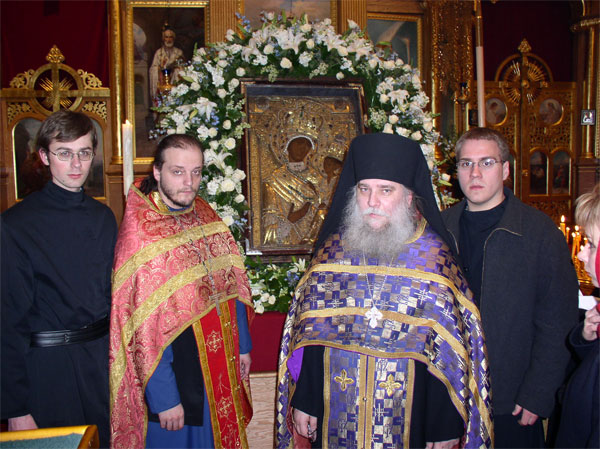 With the blessing of His Eminence, Metropolitan Laurus, First Hierarch of the Russian Orthodox Church Abroad and Rector of Holy Trinity Seminary, two seminarians traveled to New York on Friday, March 12, to attend several events.
On Friday evening the seminarians accompanied Archimandrite Luke, Dean of Holy Trinity Seminary, to the St. Nicholas Cathedral in New York City, where Fr. Luke served a moleben before the Wonderworking Tikhvin Icon of the Mother of God, where it was on its last stop before being returned to Russia.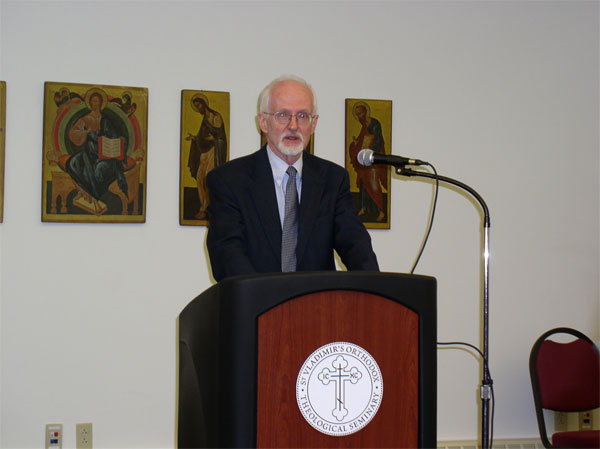 After the moleben the students left for St. Vladimir's Orthodox Theological Seminary, where they attended the second meeting of the Orthodox Inter-Seminary Movement (OISM). Our seminarians joined representatives from St. Vladimir's (Crestwood, NY), St. Tikhon's (South Canaan PA), Holy Cross (Brookline, MA), and St. Herman's (Kodiak, AK). The main goal of the OISM, which was recently reestablished, is to create lasting relationships between Orthodox seminarians from different schools.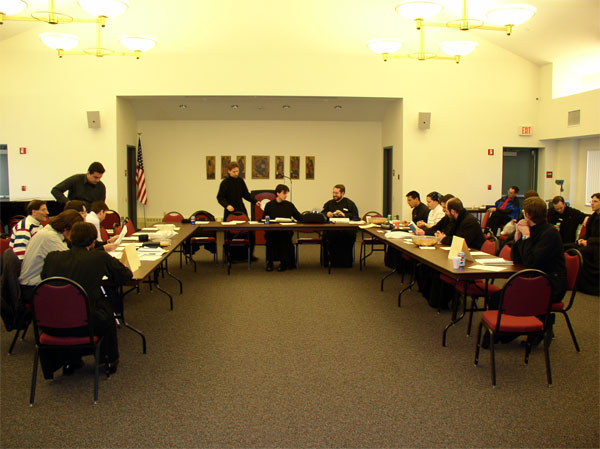 On Saturday morning all the seminarians met in the seminary chapel for the hierarchal Divine Liturgy. Lunch was served after the Divine Liturgy, followed by a lecture by Fr. Paul Tarazi, Professor of Old Testament at St. Vladimir's, entitled "The Place of Scripture in Parish Life." A meeting of all seminarians participating in the OISM followed the lecture. At the meeting, the re-formation and future of the OISM were discussed.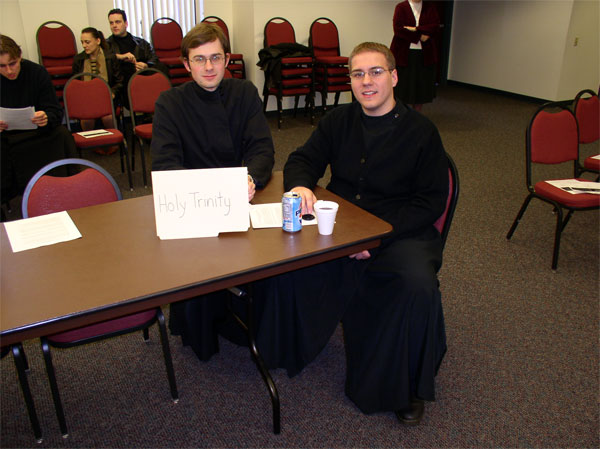 After the meeting the Jordanville seminarians drove to the headquarters of the Synod of Bishops in New York City, where they participated in the services for the Sunday of the Cross, both in the altar and in the choir.
Although Holy Trinity Seminary is not a full member of the OISM, the seminarians sent to attend the meeting were welcomed and treated very warmly. The Jordanville representatives were honored to have been invited to the event and wish to thank all the members of the OISM, especially Joseph Matusiak and those from St. Vladimir's Seminary for their kind hospitality. The staff at Synod must also be thanked for their warm hospitality.