A New Academic Year Begins at Holy Trinity Seminary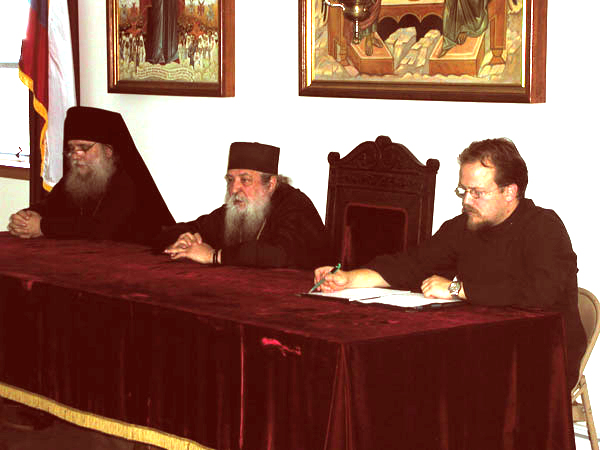 The 2003-2004 academic year began on Monday, September 8, with a Moleben served by the Acting Dean, Archimandrite Luke, following the Divine Liturgy.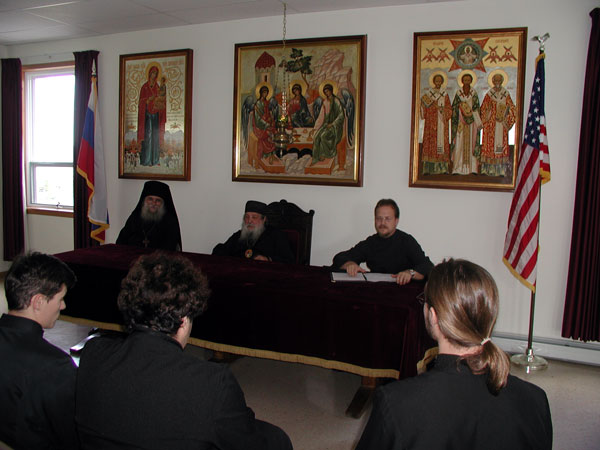 Classes began immediately afterwards. The seminary was pleased to welcome ten new students, hailing from the United States, Canada, Germany, the West Bank, Siberia, and Kirgistan. The seminary faculty has been enriched by the addition of four new instructors: Dr. Priscilla Hunt and Svitlana Malykhina in the field of Russian literature;
Rassaphore-monk Serge (Nedelsky), who will be teaching Greek; and Sergei Kiriukhin, who will be teaching New Testament.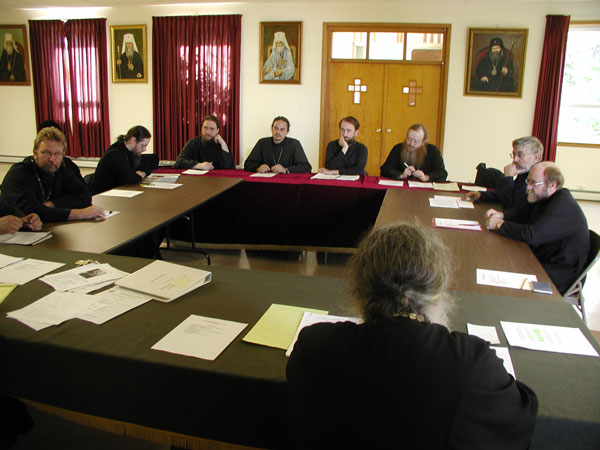 The pedagogical council met on September 16, approving the establishment of a new Holy Trinity Seminary Scholarship for students who display academic excellence and good discipline. The new scholarship, which will go into effect immediately, will be eligible for students entering the fourth and fifth years of seminary.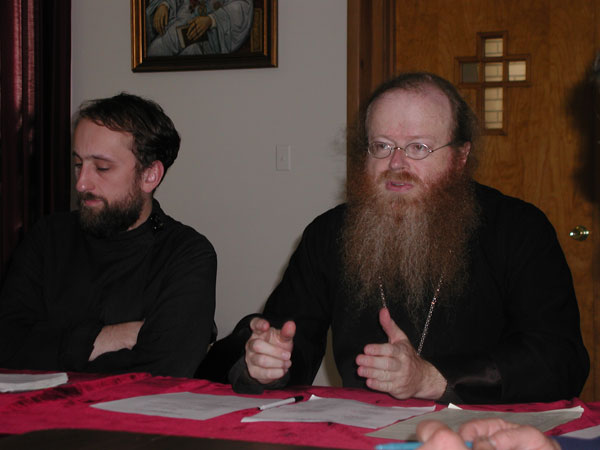 His Eminence, Metropolitan Laurus, who was away at the beginning of classes, held his traditional welcoming talk with incoming seminarians on September 26, giving them words of support and encouragement, reminding them of their duties as seminarians, and blessing them to wear the cassock.

The seminary looks forward to another stimulating year of academic renewal and development.